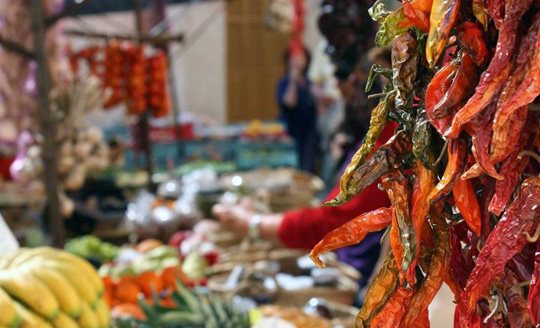 Weekly market in Sineu
13/12/2018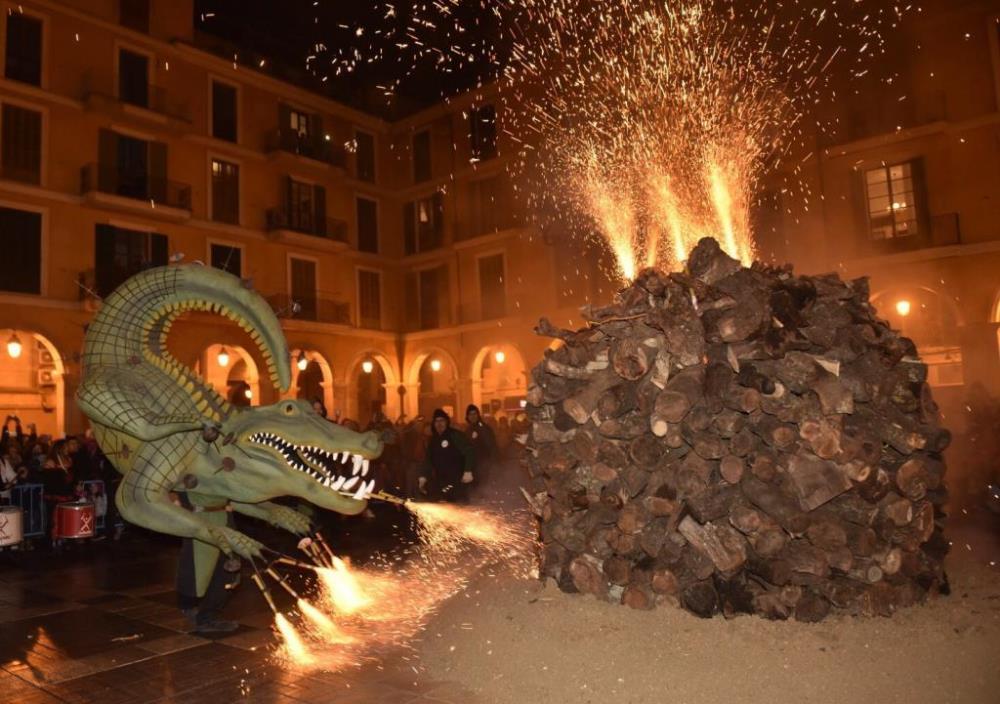 FESTIVAL DE SANT SEBASTIÀ PALMA
18/01/2019
The first and one of the most important festivals in Mallorca is Sant Antoni. It is celebrated in almost all villages of Mallorca and no festival is like the other. The closest festival takes place in Sa Pobla, about 4 km from Campanet. The celebrations of Sant Antoni are among the most important celebrations in Sa Pobla and have very traditional roots (the first records date back to 1365). The popularity of this saint and his celebrations have lost none of their popularity to this day. In 1357, the church of Sant Antoni d'Uialfás was proclaimed the church of the saint (it was demolished in 1697 and today the church dedicated to the abbot was built in the same place). Since that time Saint Antonio has been part of the parish of Sa Pobla.
According to Alexandre Ballester, official chronicler of the village of Sa Pobla, explains that there have been three different celebrations of Sant Antoni for centuries; that of the people, the church and the administration of the village. And gradually, the celebrations got 2 meanings, one religious and one more entertaining. Religious for the reason that the patron saint of animals is the saint. And Entertaining by the celebrations itself (musicians with bagpipes, campfires, food and drink … ..) a common custom in the Mediterranean countries in which the winter solstice is celebrated.
Everyone, people from Sa Pobla or not know which main activities take place during these holidays. Some have a religious side – the Complete – and others who are more entertaining to eat, drink, make the Ximbomba sound and enjoy … But there is no doubt that the night of San Antonio is also a festival of fire is. The fire is omnipresent today, either to remove evil spirits, either to warm oneself or why not say it directly !! For a nice barbecue!
This fire is also a symbol of the recovery of the hours of sunshine, that is, the victory of light over the darkness. It is the rebirth of the sun that fertilizes the earth (the ashes of the Sant Antoni bonfires were preparing the harvest because it fertilized the soil). The winter solstice (practically a month before San Antonio) marks the turning point of the sunshine hours and this popular culture is very present.
Let's talk about demons now, the demon is one of the main actors and essential to the celebration itself. Without demons there would not be Sant Antoni. Demons are temptations, access to forbidden things, good life and sinful pleasures. Sant Antoni ignored the evil intentions of the demons, though they looked attractive. He responded to his seduction with prayer and discipline and for that reason he always won.
For more information about the Sant Antoni vacation, contact the hotel reception. We will inform you there.