Massages and treatments of the rural hotel& Spa Monnaber Nou in mallorca
Exercise creates waste products in the form of toxins which are deposited in muscles and prevent proper muscular action.
This is called muscular fatigue. The massage helps to eliminate these toxins and renew and regenerate muscular potential.

For all our massages we use 100 % natural products like sweet almond oil and aromatherapy essential oils of the highest quality.
Enjoy our Massage choice
The access to the Spa area is exclusive for our guests and
free of charge. It includes indoor and outdoor Jacuzzis, a
steam bath, two saunas, swimming pools and a fitness room

Relax Massage   60m
With Almond oil. Slow and deep. Helps to relax and unwind.
It is the best way to eliminate stress.
Sport Massage   60m
Deep decontracting massage combined with osteopathic reflexology.
Sacral Skull Massage   60m
Through the palpation of the sacrum and the skull. This technique improves the general circulatory system and the nervous system.
treatment Rose-Therapy   90m
Body massage + abdominal + lymphatic reflexology with organic rose oil and cream. It allows to balance the metabolic and hormonal system.
Natura la Culla   60m
Oriental body massage with bioaromas, very slow and relaxing with purifying and firming effect.
Natura Facial Piel Seda or Facial Energy   60m
Dermocalmante treatment with fruits of the forest for sensitive skins or Energizing treatment anti-aging and firming with Vitamins A and C.
Ritual Monnaber  Nou   60m
Special ritual made with different salts, creams and organic oils.
Includes peeling + body massage. Great detox and energetic effect.
Ritual Monnaber nou   120m
Special ritual made with different salts, creams and organic oils. Includes peeling
+ integral massage (facial-abdominal-body). Great detox and energetic effect.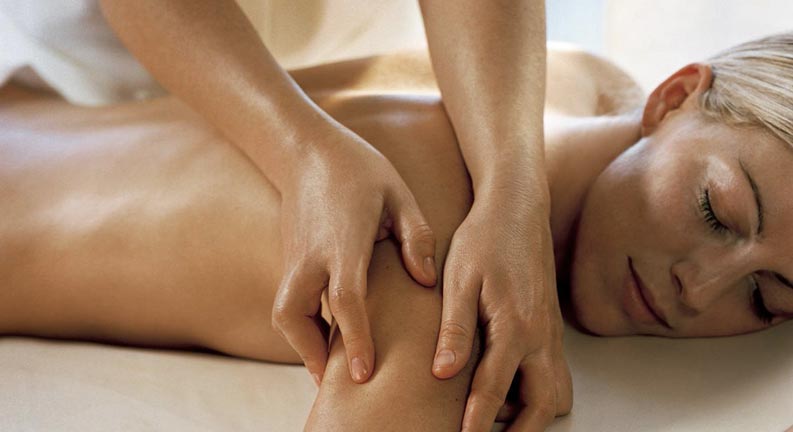 and try our Wellness treatments
We offer you a wide range of beauty and relaxing treatments,
carried out by qualified therapists and beauticians using
natural products.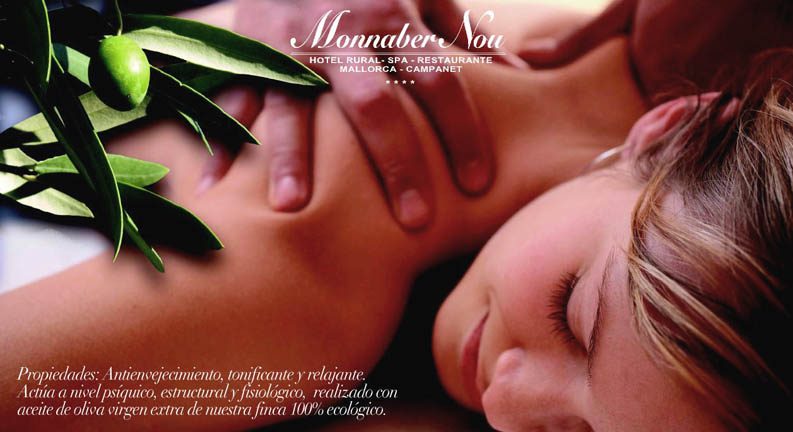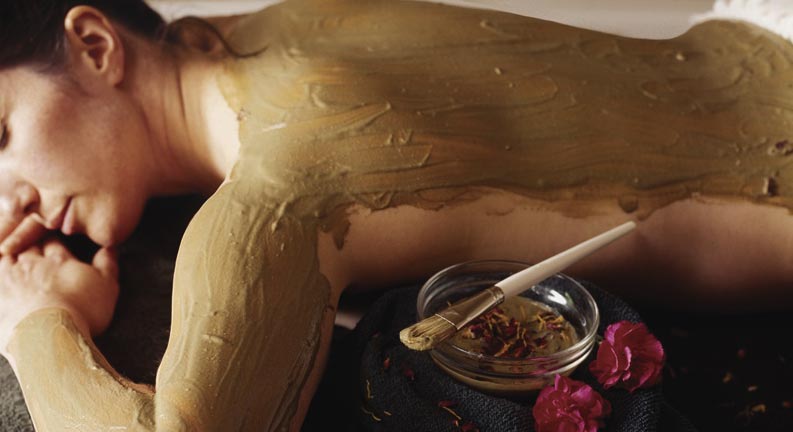 The pleasure of feeling young. Anti-aging, tonifying and relaxing effects. It uses pure olive oil from our own organic farm
Body-Olivetherapy : peeling + body massage + feet reflexology.
Body and facial Olivetherapy : peeling + body massage
+ feet reflexology + facial Shiatsu with rose quartz